Now offering CXC English Classes via Email. Register here
Three ways to learn:
Teacher assisted online with lectures, notes, testing, and so much more for USD $29.99 a month. Register by clicking here. Classes begin August 15th.
By email. See below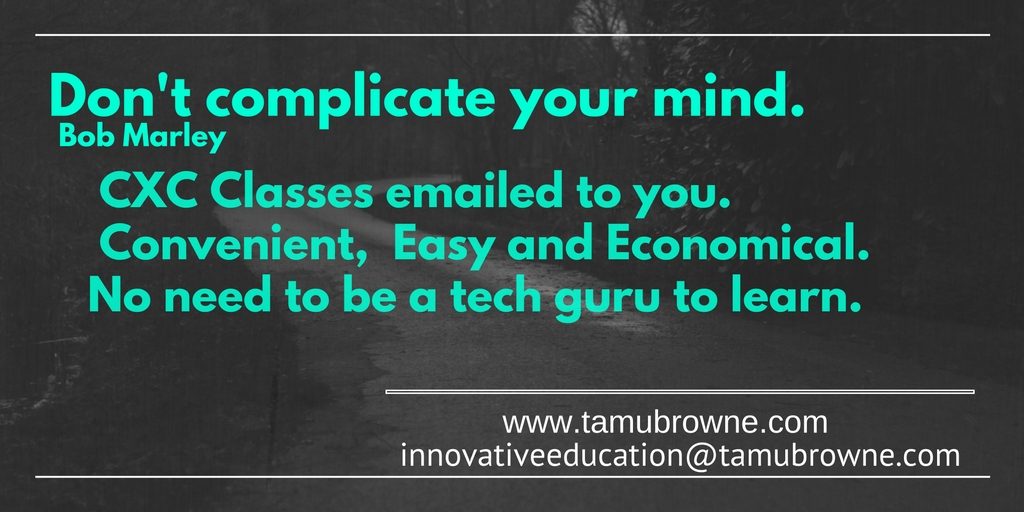 CXC classes in Management, Information Technology, and Entrepreneurship by Email.  Limited Space Available . Classes begin August 15th. Contact us to register and learn more.

3. By visiting Tamu's Academy which offers CXC classes that you take at your own pace but without live interaction or testing. Personal Development courses are available here as well for as low as USD$10 monthly.  Register now.