Entrepreneurship Units 1 and 2 have been introduced by CXC at the Advanced Level (C.A.P.E). It is quite exciting and great for anyone who is an entrepreneur, considered owning your own business or has an entrepreneurial mindset. Email Classes are USD$24 a month.
View the syllabus by clicking on it below: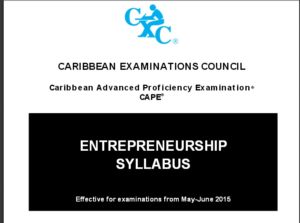 No prerequisite subjects required. Ready to begin learning. Click here . Registration is year round.