Who We Are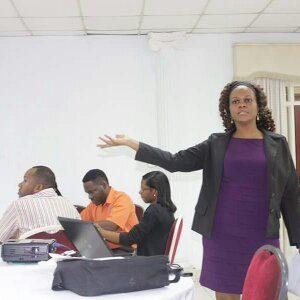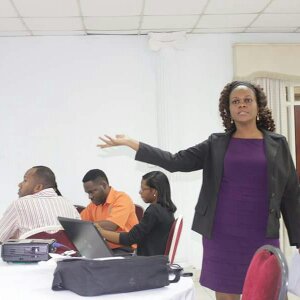 Innovative Education and Training solutions was founded in 2012 by me Dr. Tamu Petra Browne. I am  an educator with more than a decade of classroom  experience.  A qualified and experienced educator, online facilitator and curriculum designer.
Innovative Education and Training has been registered and doing business since 2012. We work to create bespoke and customized programs and curricula for all sizes of entities to enhance productivity, profitability, and, of course, performance. We pride ourselves on using best practices steeped in data but informed by cultural context, be that societal or organizational. We do so to create experiential, relevant, and unforgettable experiences optimized for all modalities, be that face to face, hybrid, or solely online. The approaches are always data-driven and scaffolded by best practices. 
We are a lean organization and subcontract the best talent and experts in the field when needed. However, our Founder Dr. Tamu Petra Browne has diverse experiences and robust academic qualifications. Tamu has served as team lead of numerous regional projects and is the sitting Convenor for one of the Caribbean Examination Council's New Generation Syllabus regional teams. Tamu led as the Manager of the SIDF's SEED Program for the final two cycles, served as Service Manager and operations lead, for the flagship stores of two retail behemoths in the United States. Dr. Browne's leadership experiences are many and they have afforded her a deep insight into organizational strategy and leadership. 
Innovative Education and Training's client roster is significant and has included The World Bank, Caribbean Export, Caribbean Development Bank funded regional initiatives, CXC, and the Caribbean Leadership Programme. Dr. Browne's areas of expertise include remote teams, productivity, 
intrapreneurship, executive coaching on culture and knowledge worker performance. Tamu's venture also has the in-house expertise and experience to create corporate e-trainings, consultation on training design and team lead executive coaching and training. Tamu earned her Doctorate in Technology Entrepreneurship in  2018 and also holds MS in Information Systems Management, a BSc. in Management Studies and numerous certifications. 
Innovative Education also has been providing since 2012 CXC CAPE Classes via email.