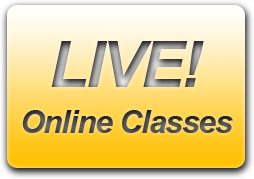 As an educator I am quite aware that everyone learns differently. many of the persons who wish to do classes with me are a bit apprehensive about a fully online experience, although I must admit that I love the online experience. I must listen to my customers. They want to hear me, see me and ask question as if they were sitting in a classroom. I am listening.
So how will it work ?
Well every week you log in to your classroom via a link sent to you by email at the time scheduled (you will be advised by email).
Next you listen to the lecture given live by me.
You make notes and you can ask questions via the chat room or your microphone.
What if I miss class?
Classes will be recorded and so you will be able to access the recording for a limited time.
Who can register?
Any Caribbean person who wishes to write CXC Management of Business at A'Level. You study with me then register as a private candidate in your country.
Any student who may currently be pursuing Unit 1 of the subject in school. My online classes can supplement your learning in your classrooms.
Any person who simply wants to personally develop himself or herself and simply loves learning and may not wish to sit an exam.
Visit our Home Page and put Live Lesson in the area where it asks what subject you are registering for. Fill in your other information and submit! That's all.
How do I pay?
You will pay by PayPal. An invoice will be emailed to the address you supplied in the registration form. Look out for it in your inbox. Don't have PayPal. You can input your credit or debit card information easily . YOU WILL RECEIVE YOUR RECEIPT VIA EMAIL AND A WELCOME MESSAGE WITH INSTRUCTIONS AFTER PAYING. Payment must be received prior to the start of classes on Wednesday April 1st.  It's never good to join classes later than they start.
What are the fees?
For a limited time you will pay only USD$22.99 a month. Economical if you ask me. You pay every 30 days.
What about a text book?
I have written a study guide for Unit 1 you can order it on Amazon or you can have me mail one to you. If you want one mailed to you, simply enter your mailing address and a message letting me know you wish to purchase a study guide. The cost is USD$29.99 and includes your shipping. You will receive a bill for your first month of classes PLUS the study guide.
I am dedicated to teaching creatively, economically and effectively. This is an offer not to be missed to study for your CXC Management of Business exams in the comfort of your own home at a price that cannot be beat. NO STUDENT – Zero has ever used my online methods and failed. You + Me =SUCCESS. Register Today.