View our newest virtual learning opportunities.
---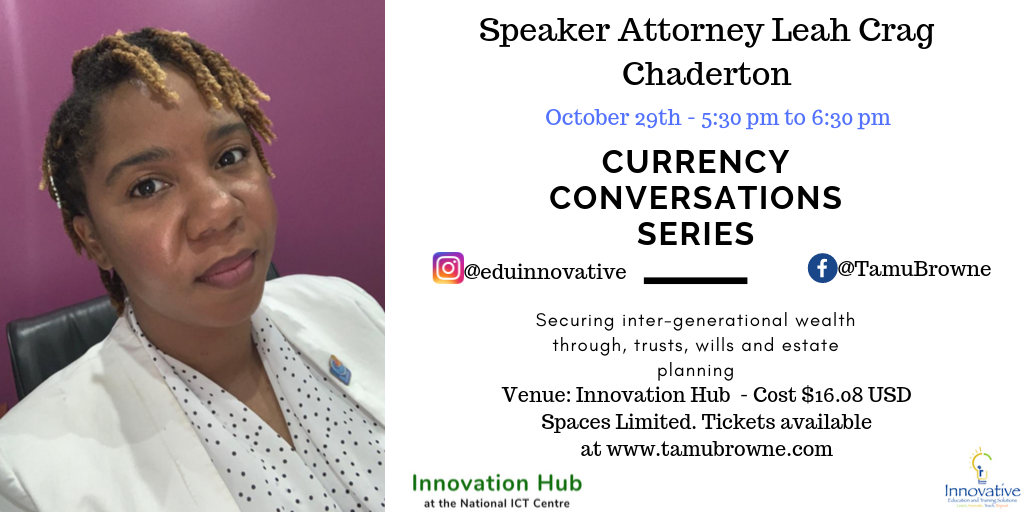 Ms. Crag Chaderton graduated with a Bachelor of Laws (LLb) from UWI Cavehill in 2008 and a Legal Education Certificate (LEC) from the Norman Manley Law School in 2010.
Called to the Bar in 2010, subsequently worked as an Associate Attorney and then as a General Counsel before yielding to the lure of entrepreneurship in 2013. She has a primarily Civil practice with a focus on Property Law, Corporate Law, Probate Law and Family Law.
A proud Rotarian for the past 8 years and a member of the Rotary Club of St. Kitts, she believes that we each have a civic duty to give back and make our communities better one good deed at a time