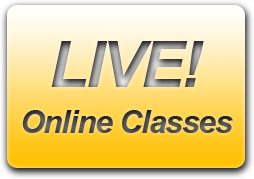 I am so excited to announce that registration is open for CXC classes on September 1st, 2015.
What is even more exciting is that prices begin at only USD $22.99 per month for each subject. And guess what that get's you. Weekly live classes online. Access to our online classes with recorded lectures,notes, animations and many exciting resources to help you be successful in your exams and self development.
Even more exciting is that it is:
Convenient – no traveling to classes. Access your classes from anywhere with Internet access.Receive recordings of the live lectures you missed via email.
Economical – USD $22.99 a month is a steal of a deal. That is less than a $1 a day.
Easy – So simple receive a link in your email account which you click to access your classes. Interact with your lecturers live.
Success and Quality – I have an unparalleled record of innovation, student success and creativity in the classroom. A certified educator, a doctoral candidate and degrees in Management and Information Systems.
Flexibility – Pay by bank draft or via PayPal to secure your seat in the classroom.Register today. Class spaces are limited to ensure quality.