Entrepreneurship Units 1 and 2 have been introduced by CXC at the Advanced Level (C.A.P.E). It is quite exciting and great for anyone who is an entrepreneur, considered owning your own business or has an entrepreneurial mindset. Email Classes are USD$30 a month for ten months.
View the syllabus by clicking on it below: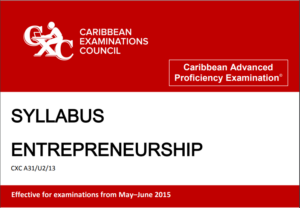 An example of resources included in your weekly learning packets.
No prerequisite subjects required. Sign up below – ten monthly payments.
You will receive your first class in your inbox within 24 hours of payment. Remember to check your spam or junk mail