Hi there! I am Tamu Petra Browne – educator and solo-entrepreneur. A lover of all things educational, innovative and non conforming. I have created this comfortable space for  you!. A Learning Lounge  – a comfortable space where information abounds- where there are tools to aid you in your growth, development and learning process.  Have a seat and explore our amenities.
Check out a fun lecture

 Become a site member for real time updates.
Who We Are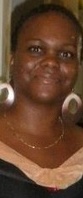 A qualified and experienced educator.
An Adjunct lecturer at The Clarence Fitzroy Bryant College teaching C.A.P.E Management of Business and Information Technology. An Adjunct Lecturer for the University of West Indies Level One Management Programme.
BSc. Management Studies, University of the West Indies.
 

MSc. Management of Information Systems Duquesne University.
 

Diploma in Education, University of the West Indies.
 

Certificate in Online Teaching, Humber College, Canada.
Certificate

in Events Management, Barbados Community College.

IT Course Designer – Brett Nisbett:  Bsc Electrical and    Computer Engineering (U.W.I) Fist Class Honours, Masters in Electrical and Computer Engineering (University of Waterloo)